An estimated 50% of Americans do not have a will and many more have done no serious estate planning. Even when there is a plan, oftentimes Christian ministries are unintentionally forgotten. An endowment fund is a commonly used tool that will enable donors to sustain Divine Redeemer's mission and ministry over an extended period of time. The Divine Redeemer Ministry Endowment Fund was established in November of 2014 to encourage and facilitate sound financial planning that will give families peace, provision and protection while also supporting the ongoing mission of God's church.
The Divine Redeemer Ministry Endowment Fund can help you:
Create a lasting Christian Legacy

Provide financial support over an extended period of time

Support ministry activities beyond the congregation's budget

Make tax advantaged gifts that will protect your loved ones.
What is the Divine Redeemer Lutheran Church & School Ministry Endowment Fund?
The DR Ministry Endowment Fund is a permanent fund established to offer DR's members and friends the opportunity to leave a legacy of faith for future generations. It is intended to enhance the church and school ministry and witness to the love of God in Jesus Christ. Gifts to the Endowment Fund become a part of a perpetual fund with earnings used to expand and enrich the mission and ministry of Divine Redeemer Church and School. The Fund is built entirely upon the vision and generosity of DR's members and is totally separate from the church and school's annual operating budget and building funds. Available funds are distributed to support projects that are above and beyond normal budgeted items.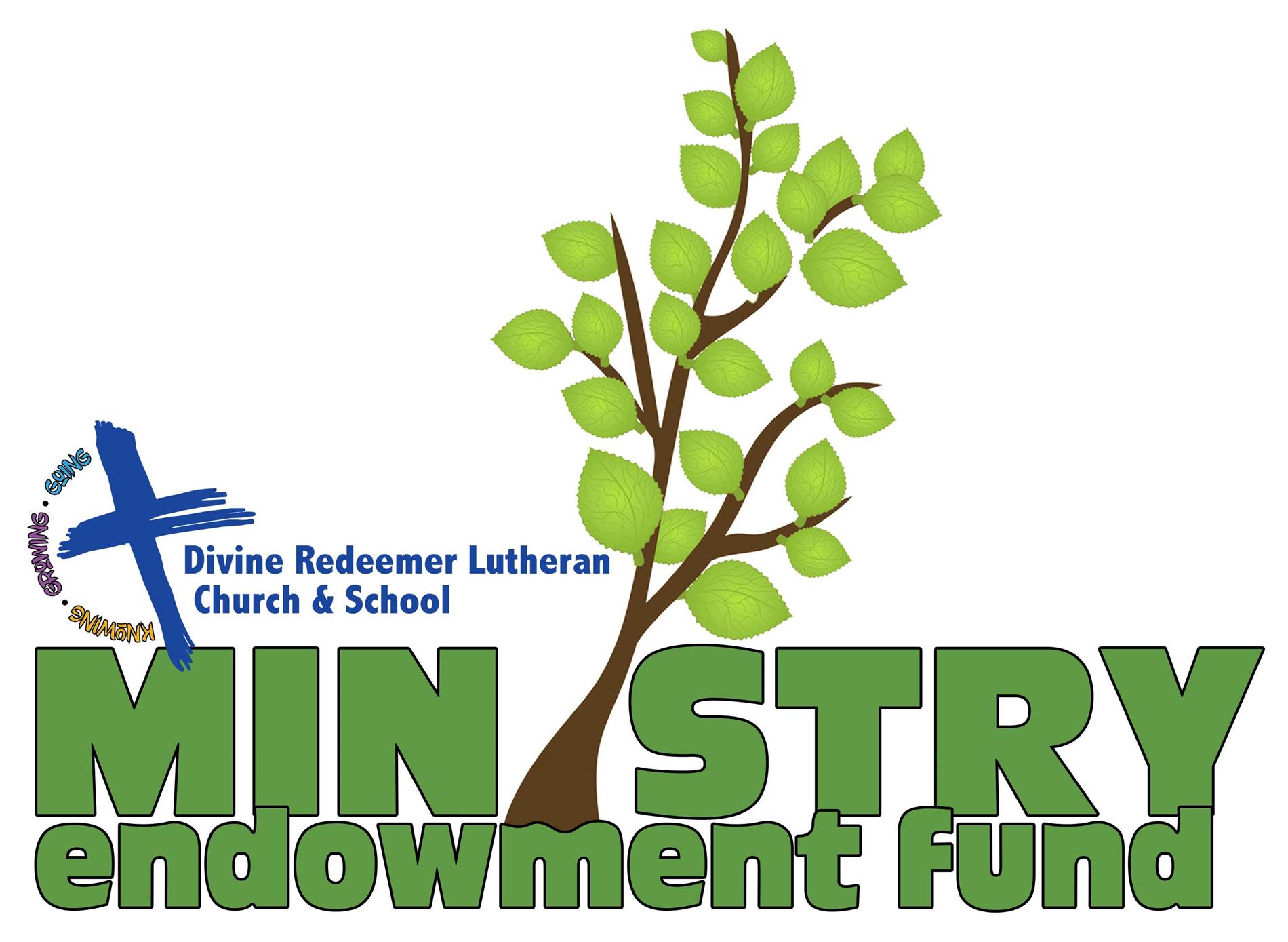 Eternity Giving Introduction by Dennis Pordon
How do I find out more information about the Endowment Fund?
Information is available at DRLC.org/ministryendowmentfund, or you may contact the church office at 262-367-8400 and they will connect you with Pastor Seth or a member of the Endowment Committee. May God guide you as you seek to serve Him with all that He has given you!
Church Office
262-367-8400 ext. 100
gail.arnold@drlc.org
Pastor Seth Flick
262-367-8400 ext. 114
seth.flick@drlc.org
Light of Christ Endowment Scholarship
2023 - Camryn Aldrich

Scholarship Criteria:
Member of Divine Redeemer Church

Graduate of Divine Redeemer School (that is, 8th grader who will graduate)

Enrolled at Lake Country Lutheran

Endorsed as exhibiting excellent Christian character by 8th-grade faculty, pastors, and principal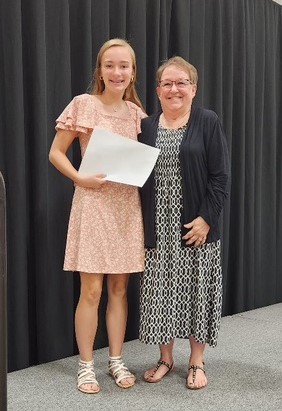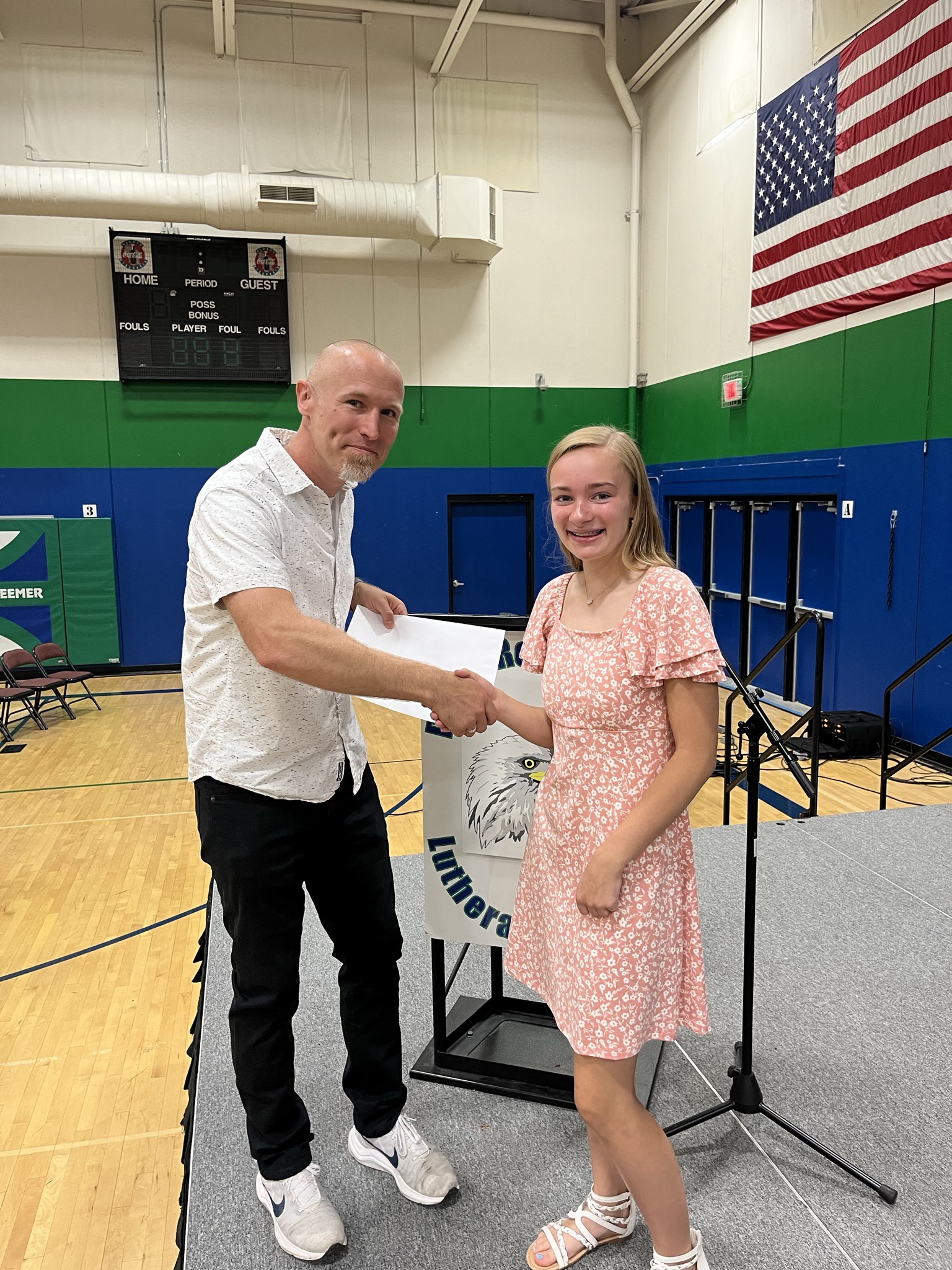 Frequently Asked Questions (FAQs) about the DR Endowment Fund
Stay tuned for upcoming events.
Saturday October 14th the Ministry Endowment Fund committee held a workshop on estate planning with a focus on wills and trusts. As good stewards of the gifts God has given us, it is important for anyone who has a family or accumulated blessings to think about how they want to care for their earthly and Christian families and share their blessings when they are in heaven. The seminar provided an opportunity to hear Pastor Seth talk about the power and privilege of "eternity giving". He was joined by Diana Raasch of the Lutheran Church Extension Fund, Mike Kaiser, Partner with Kaiser Holahan, LLC Lawn Firm and Bob Mikulec, Chairman of the Endowment Committee who shared their experiences and answers to key questions about estate planning. A key lesson learned is that a key objective of estate planning may be to avoid probate (which could take up to a year) by moving assets such as real estate and autos into a trust or via other methods such as updating beneficiary designations on financial assets and insurance policies.
There are a limited number of the will planning guides that were passed out during the session remaining. If you would like one, please contact Gail or Stephanie B. in the church office. Visit the Ministry Endowment Fund area of the DR website to learn more about the fund, explore answers to frequently asked questions about estate planning, and to discover when new educational sessions will be held.
The Legacy Circle was established in late 2018 to encourage and recognize those who have graciously included Divine Redeemer in their will, estate plan, or other planned giving program ("Legacy Gift"). A Legacy Tree display in the church narthex will include the names of individuals/families and anonymous enrollees in the Legacy Circle. The enrollment process involves a simple one page form and no other documentation or description of the Legacy Gift is required. There is no minimum size requirement for the future gift. The enrollment form includes a checkbox to indicate that the enrollee does not wish to have their name displayed and will instead appear on the Legacy Tree as anonymous. Enrollment Forms are available next to the Legacy Tree, from the church office, and as a downloadable PDF.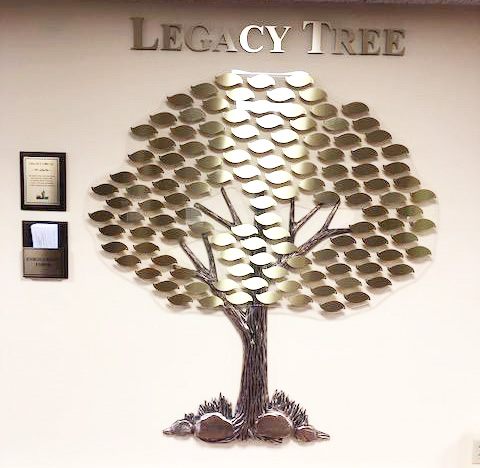 Divine Redeemer Ministry Endowment Fund Team:
Board Appointed Members
Bob Mikulec
Ron Bader
Ginny Braun
John Uttech
Standing Committee Members
Pastor Seth Flick - Executive Pastor
Dennis Gehrke - President of the Board of Directors
Advisors
John Raasch
Joel English
Stephanie Cutler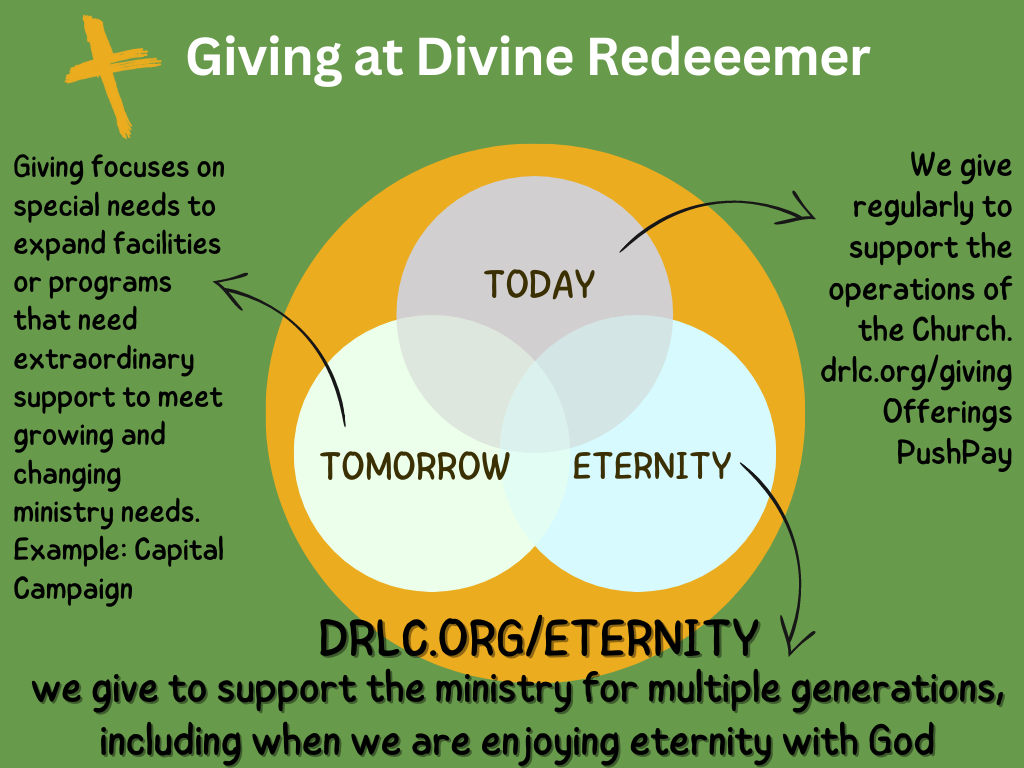 Q&A WITH OUR LEGACY TREE FEATURES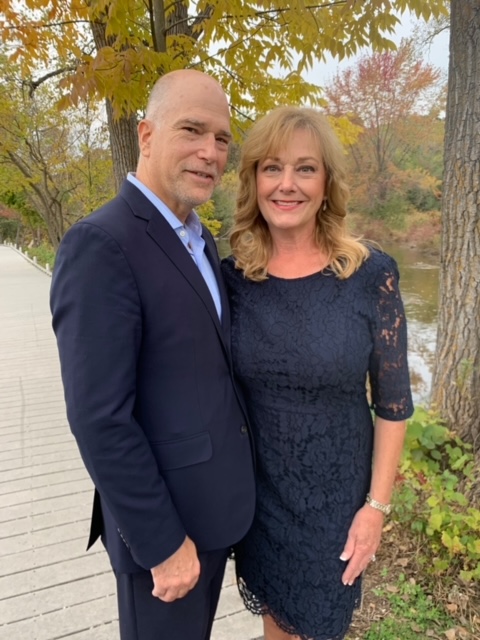 HIGHLIGHTING NEW LEGACY CIRCLE MEMBERS - AUGUST EDITION
Bob and Jay Mikulec
Why did you choose to become a Legacy Circle member?
Our church is now 50 years old and has become an institution in the Lake Country community. We'd like the church and its school to continue to grow and flourish for the next 50 years and way beyond. Via the Legacy CIrcle, a strong DR endowment can help turn this hope into reality.
Why is having an endowment important to DR?
The endowment is intended to help the church do things it might not normally be able to accomplish with its normal operating budget or via a capital campaign.
We were amazed to hear from Pastor Adam that his vicarship in Michigan was entirely funded by the church's foundation. That's just one of many great initiatives they fund every year from an endowment which is 30X the size of ours. Wow! The primary reason is that it was founded about 20 years earlier than ours and has grown due to increased awareness as well as the passage of time.
What would you like to say to other people who are (or should be ) thinking about Eternity Giving and the DR Endowment Fund?
For most people including ourselves, the gift to the endowment will come from our estate. That can happen via your estate plan (will or trust) but it can also be as fast and simple as establishing a new account within your 401K or IRA and designating the DR endowment as the beneficiary. Giving from your estate does not impact your wealth while you are alive. Frankly, telling our children we included the church endowment in our estate planning sent a message about our desire to do the Lord's work now and into eternity.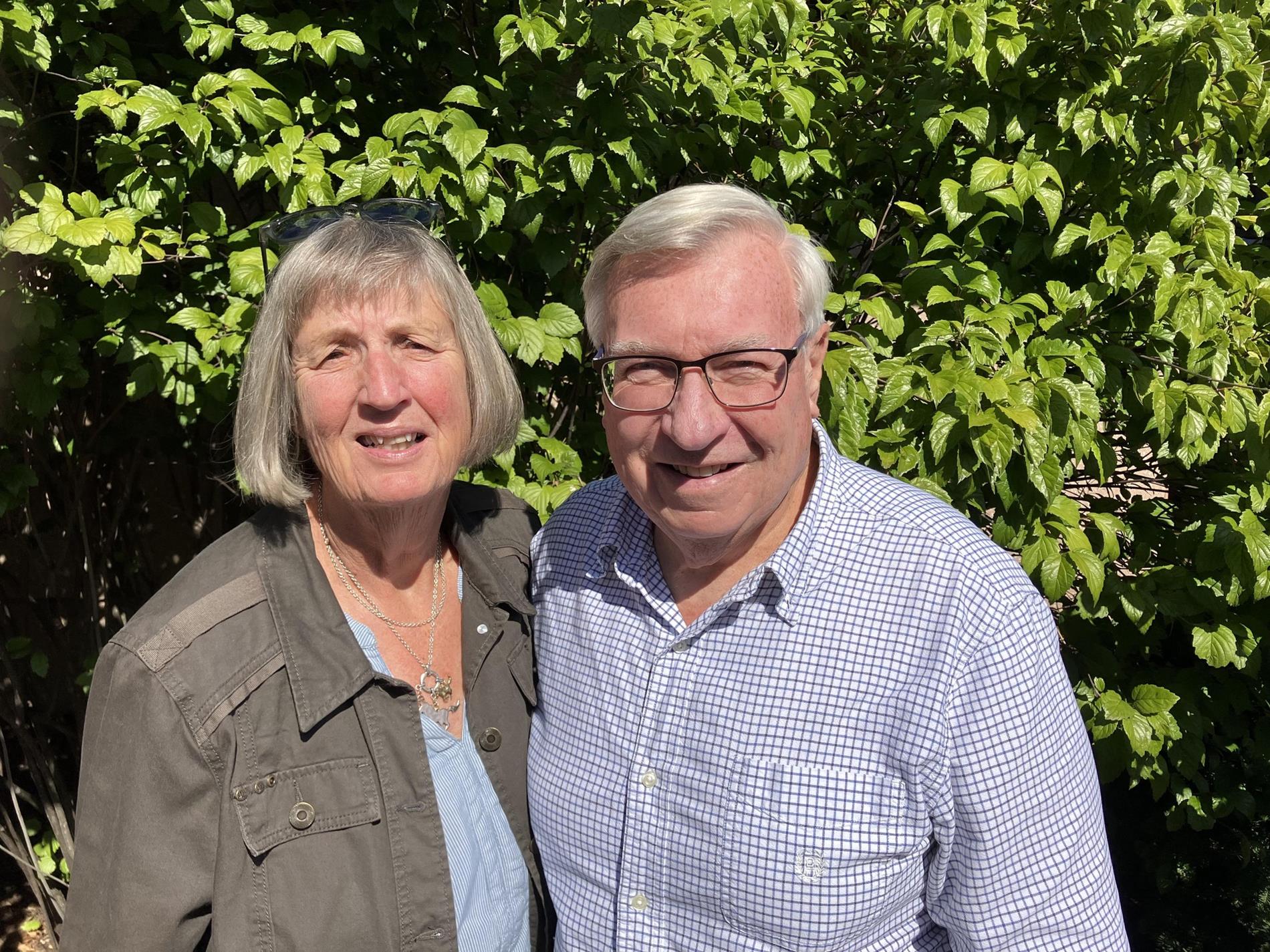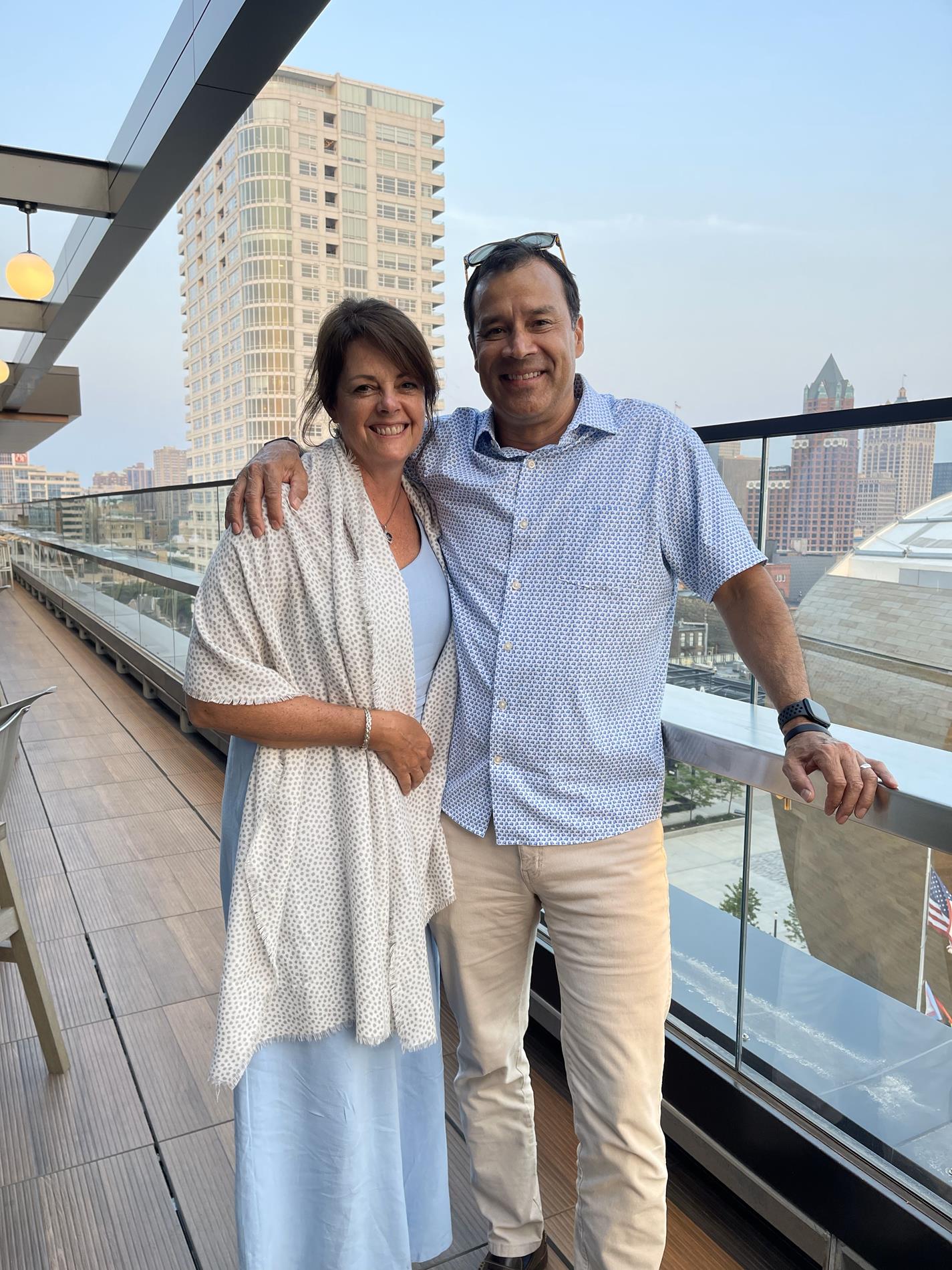 HIGHLIGHTING NEW LEGACY CIRCLE MEMBERS - OCTOBER EDITION

Ron and Stacy Bader
Why did you choose to become a Legacy Circle member?

God has done amazing things at Divine Redeemer. He has grown Divine Redeemer in a relatively short time span from infancy in the basement of a local bank to a sprawling campus today with a membership of well over 1,000 and a K-8 school. In pursuing its mission of making known the love of God in Christ Jesus to its members and guests, Divine Redeemer has touched countless lives in an ever-widening ripple. Personally, Stacy and I have experienced significant growth in our own faith lives in our almost fifteen years as DR Members. When we think of the impact our Savior has had at DR over the last 50 years, we can't help but think of the impact He can have in sharing the Gospel over the next 50 years and beyond.

Stacy and I have had vague thoughts and ideas on legacy gifting to the church over the past years. However, it wasn't until we became involved and familiar with the Endowment Fund that the pieces came together. The Endowment Fund is a perpetual fund benefiting DR and its mission that consists of "gifts that keep on giving". Joining the Legacy Circle allowed us to formalize our desire to provide long-term support in sharing about the saving grace of Jesus beyond our earthly lives.

Why is having an endowment important to DR?

While DR's Endowment Fund is in its infancy, we are already starting to see some of the benefits with its first two Grants made this year – a $2,500 scholarship towards Lake Country Lutheran tuition which was granted to a deserving student and a $2,500 grant to A Place of Refuge, one of our quarterly mission partners. The purpose of the Endowment Fund is to provide support for DR and Christian Ministries above and beyond programs supported through regular offerings all for the sole purpose of bringing people to the love of Jesus Christ. The perpetual nature of the Endowment Fund, where grants and program support are limited to income, will provide an ongoing opportunity for the fund to grow, not only through additional gifts but also through investment performance. The Endowment Fund has grown meaningfully over the past several years through a number of living and legacy gifts and we are truly excited for the Endowment Fund to grow its impact in the Great Commission (Matthew 28: 16-20) for future generations.

What would you like to say to other people who are (or should be) thinking about Eternity Giving and the DR Endowment Fund?

"Each of you should give what you have decided in your heart to give, not reluctantly or under compulsion, for God loves a cheerful giver." 2nd Corinthians 9:7

"But lay up for yourselves treasures in heaven, where neither moth nor rust destroys and where thieves do not break in and steal. For where your treasure is, there your heart will be also." Matthew 6:20-21

God has blessed each and every one of us richly in our own ways with what is His in the first place. We can think of few greater gifts to our brothers, sisters, and children in Christ than playing a small and easy part in ensuring the salvation of future generations.